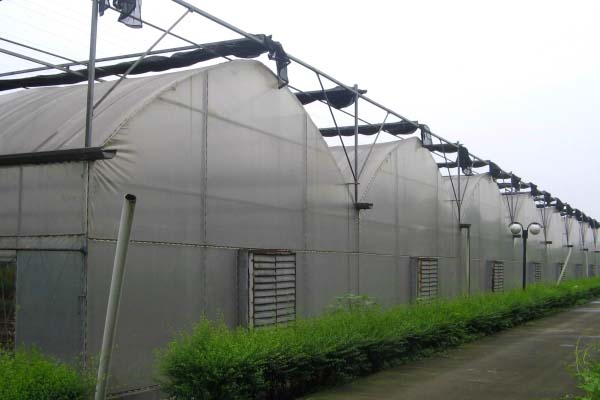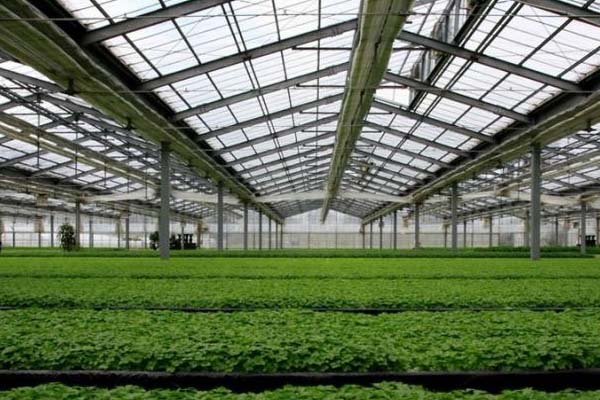 Our Multi-span film greenhouse, also known as agricultural plastic poly film greenhouse. All of this greenhouse are made with top quality aluminum frames and top quality anti-PEP film. It is the ideal application for single or double layer of greenhouse films.
Each greenhouse has been designed with a special grooved channel frame to help reinforce the panels against wind and weather. It can give your plants and crops the benefit of a long lasting covering that includes excellent light transmission, UV protection and tensile strength durability.
This multi span quality commercial film greenhouse is backed up by a 20-year structural warranty for your peace of mind. Custom-cut lengths are available on many greenhouse film styles, so you can order the exact amount you need. Now, do it!
Advantages:
Simple and effective solution for varied and complex topographic conditions:

The structure we use hot dip galvanized pipe to avoid rust.
Frame of hot dip galvanized steel pipe.
Span of 6.4/8/9.6/10 meters is available.
Total structure height - 4.3 meters to 6.5 meters.
Covering material thickness - 0.15mm or 0.12mm.
It can effectively prevent heat loss and cold air intrusion.
Arch roof.
manually or electrically operated.
May only be covered by polyethylene held with aluminum clips.
Suitable for all climate conditions and adaptable to any type of landscape.
good insulation properties.
low energy consumption.
Can add below system

s:(Depend on customers' request)
Cooling and heating system.
Irrigation system.
Ventilation system.
Fertilization system.
Shading system.
Benches.

Basic Information:
Size: 64m*40m. Materials: Plastic and mesh.

Layer: Single/Double. Type: Film Greenhouse.

Cover: Standard Clear Greenhouse Film, 6mil

Feature: Middle Scale. Area: 2560 Square Meter.

Wind Load: 0.35kn/M2. ExportMarkets: Global.

Application:
Vegetable, Fruit, Flower, Seed Nursery, etc.

Package:
Metal structures.
Covering system.
Install accessories.

Why us?
Every year our Film Greenhouse ship above USD 8million to all over world. We have professional engineer department, if customer request, we can sendour engineers to foreign countries to guide the installation. Every year there are many customers visit our factory for business cooperation. If you need to ask a question and get some help to find the best greenhouse for you, then just call us on +86-28-26388388!