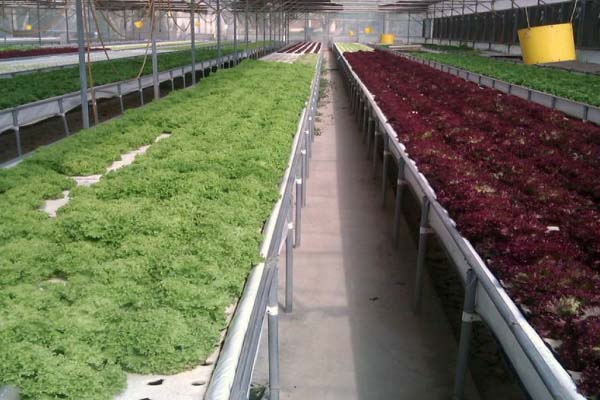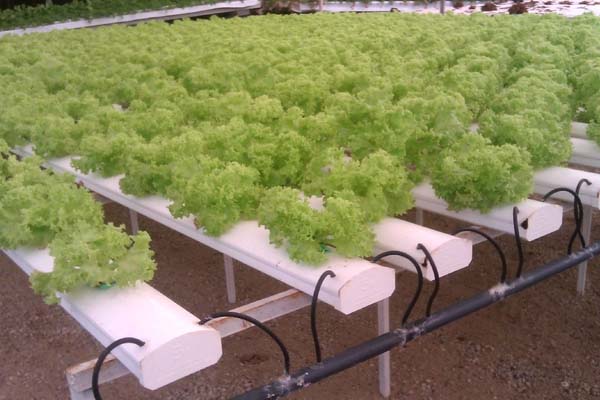 Hydroponics, simply defined, Hydroponics is a kind of indoor plants soilless cultivation mode, also known as nutrient solution culture, its core is to plant roots fixed in the engraftment basket and roots into the natural plant nutrient solution, the nutrient solution can substitute for nature to provide plant moisture content, soil nutrient, temperature, such as growth factors, can make plant normal growth and complete their entire life cycle.
II. The advantage of hydroponics:
● Suit to different plants and easy operation.
● Save land. You can plant anywhere .
● Product harmony.
● All the growing conditions can be controlled.
III. Types of hydroponics systems:
In commercial production, The hydroponics systems including NFT (Nutrient Film Technique) and substrate. Them main difference is the use of a growing medium between NFT and substrate systems.
NFT (Nutrient Film Technique) System In an NFT system, the plants are grown in channels which the nutrient solution is pumped through. The plan roots are kept moist by the thin film of nutrient solution as it passes by. NFT is suit to shorter-term plants and crops such as vegetables and some herbs.
Substrate System In this system, the nutrient solution is delivered to the plants through drip emitters on a timed system. The drip cycle flushes the growing medium . providing the plants with fresh nutrients, water and oxygen. Substrate system is often used to grow long-term plants.
Contact Us:
If you need to ask a question and get some help to find the best greenhouse for you, then just call us on +86-28-26388388 or send E-mail to sales@cngreenhouses.com